Facts About George H.W. Bush- What You Need To Know About America's 41st President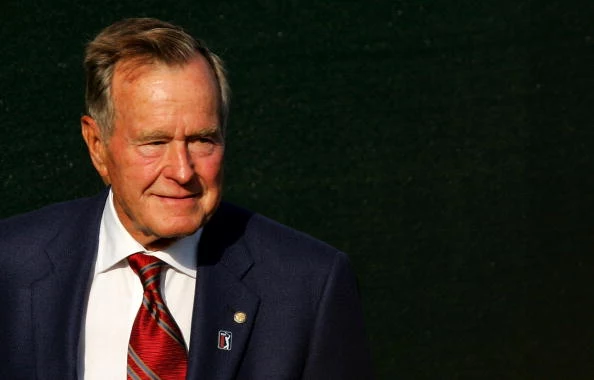 George Herbert Walker Bush was the 41st President of the United States. He served our country between 1989–1993. Bush previously served as the 43rd Vice President of the United States between 1981–1989 under President Ronald Reagan. Bush is the father of George W. Bush, the 43rd President of the United States, and Jeb Bush, former Governor of Florida. Bush has made headlines recently because of his health, but maybe you don't know much about him. Here's other facts about President George H.W. Bush that you probably didn't know.
President George H.W. Bush Served In World War 2
Following the attack on Pearl Harbor in December 1941, Bush joined the US Navy. He became a naval aviator at the age of 18. He was commissioned as an ensign on June 9, 1943, just three days before his nineteenth birthday. This made him the youngest naval aviator to that date. Get more details on his Navy Career by Clicking Here.
Bush Served As An Ambassador To The United Nations After losing a Texas Senate race in 1970, President Nixon appointed him Ambassador to the United Nations. He was confirmed by the Senate, and served for two years, beginning in 1971.
Bush Served As A Chairman Of The Republican National Committee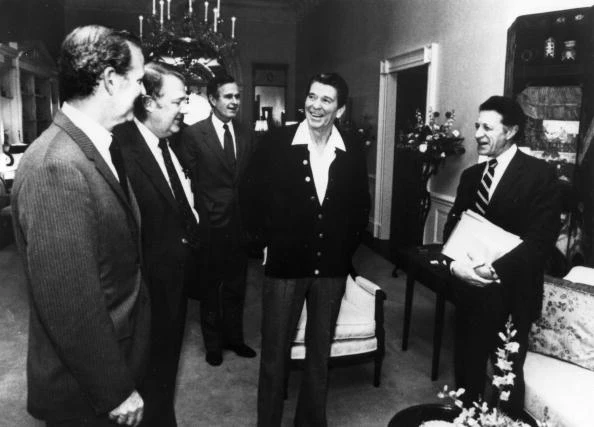 In the middle of the Watergate scandal, President Nixon asked Bush to become chairman of the Republican National Committee in 1973. Bush accepted, and focused on defending the Republican Party. As chairman, Bush was the one who formally requested that Nixon resign for the good of the Republican party. Nixon did so August 9, 1974.
Bush Served As Director Of Central Intelligence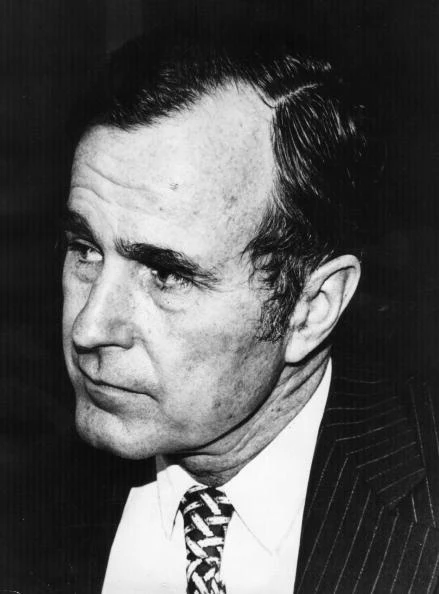 In 1976, President Ford appointed Bush as the Director of Central Intelligence, the CIA. He served this role for only 357 days, from January 30, 1976 to January 20, 1977. Bush was credited with helping to restore the agency's morale.
Awards After His Presidency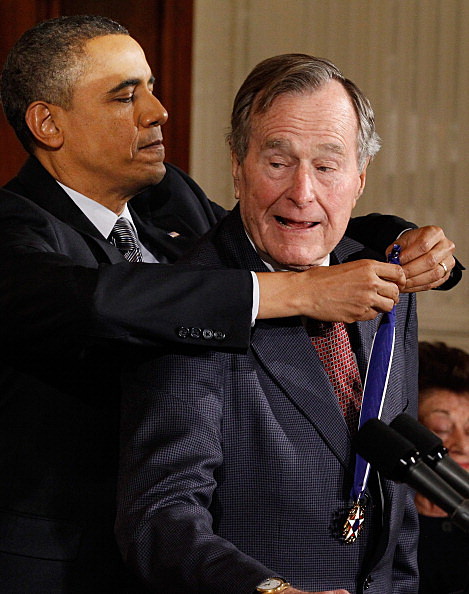 In 1993, Bush was awarded an honorary knighthood by Queen Elizabeth II. He was the third American president to receive the honor. On February 15, 2011, he was awarded the Medal of Freedom by President Barack Obama. This is the highest civilian honor in the United States.
Get more info on George H.W. Bush by Clicking Here.
[via Wikipedia]