Dierks Bentley Performs Pink Floyd's 'Wish You Were Here'
Dierks Bentley brought some country flavor to the week-long Pink Floyd tribute performance series on 'Late Night with Jimmy Fallon' by performing a stark rendition of 'Wish You Were Here' tonight on the show. We have the full story from Ultimate Classic Rock.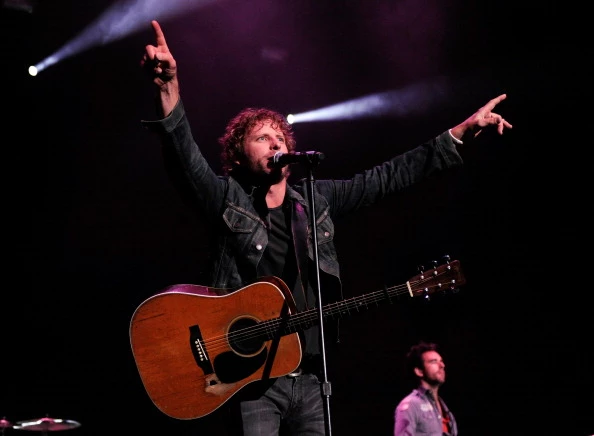 Dierks took his time plucking out David Gilmour's opening guitar part to accompany his fiddle player at the start of the song. The rest of the band gradually joined in, supporting Bentley's strong vocal work very nicely.
The country star also recently recorded a studio version of the song for an upcoming tribute album. As he told the Boot, "Pink Floyd is one of the greatest rock bands of all time. A buddy of mine plays in the band for Pearl Jam, and another buddy plays with the Foo Fighters. To be on this project with them is exciting."