Courtney Stodden In Playboy- Dirty Laundry
Even though it's a holiday Dirty Laundry is still hot and fresh from Hollywood land!
Brad Whitford Reveals Aerosmith Approached Sammy Hagar About Replacing Steven Tyler
How close did the other members of Aerosmith actually come to replacing Steven Tyler (under a new band name) when they found out the singer was going to be spending part of his time judging 'American Idol?' Close enough to call Sammy Hagar, apparently. In last night's episode of 'That Metal Show,' Brad Whitford reveals that the other four members briefly considered changing their name and working with another singer. "We had to talk about it, we're just ready to work all the time," he explains. So they thought, "Well, maybe we could put a different name on it and bring somebody else in. It's impossible to fill Steven's shoes, that's not gonna happen."
Original Gordon Lightfoot Bassist John Stockfish Dead at 69
John Stockfish, the bassist responsible for the well-known riff that carried Gordon Lightfoot's 'Sundown' to success internationally, has died. According to the Windsor Star, the musician was buried in Mississauga today (Aug. 30) after dying in his hometown of Windsor, Ont. on Aug. 20 of natural causes.
Courtney Stodden In Playboy? It'll never happen
Teen bride Courtney Stodden might have her sights set on Playboy, but they want nothing to do with her. TMZ is reporting that Stodden is considering doing porn after receiving at least 4 offers but then tweeted last night she wasn't and was doing Playboy instead. But according to Playboy, no offer has been made to Stodden nor will one EVER be made. One source added, "[Playboy] would NEVER take her. I don't think anybody really wants to see that anyway."
Simon Cowell Saves Nine People From Sinking Boat
Simon Cowell can add "hero" to his long, long list of achievements: The former 'American Idol' and current 'X Factor' judge came to the rescue of nine people who were trapped on a sinking boat in France! Cowell was in St. Tropez with pop star Sinitta when the duo they heard of an S.O.S. message.  Alas, all of the passengers were safely rescued from the boat. "Everyone ok," Sinitta tweeted an hour after her original tweet. Mean guy aside, we'd be happy to have him save us any day of the week!
Celebrity Of The Day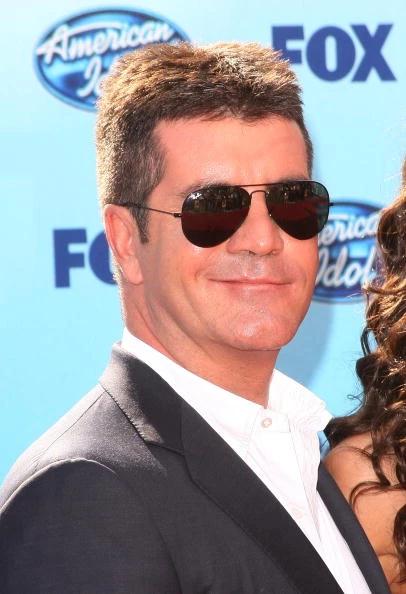 Let's make it Simon!