Classic Album Covers- One Of These Nights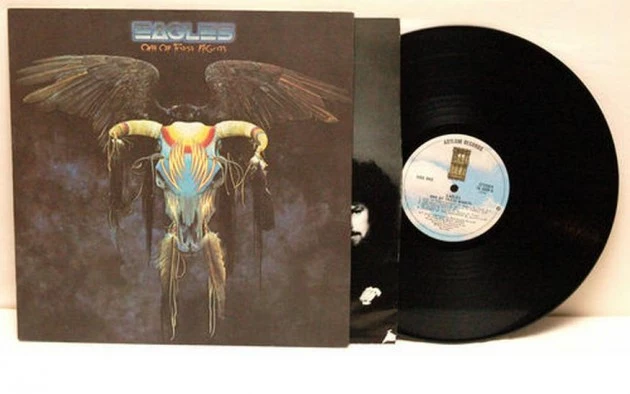 It's June of 1975. You're tired of listening to John Denver's "Thank God I'm a Country Boy." It's driving you crazy. You want to hear something else. You want The Eagles.
One of These Nights was the fourth studio album by the Eagles, released in 1975. The album released three Top 10 singles, "One Of These Nights", "Lyin' Eyes", and "Take It To The Limit". Those singles reached #1, #2, and #4 respectively.
This album became the band's first album to top the charts. The album sold 4 million copies and won the band its first Grammy for "Lyin' Eyes". One of These Nights is the last Eagles album to feature Bernie Leadon. Leadon would leave the band after the One Of These Nights Tour. The seventh track, "Visions", is the only Eagles song on which Don Felder sang lead vocals. The album would become the band's breakthrough album, transforming them to international superstars and establishing them as America's number one band."
Track Listing
Side One
1) "One of These Nights"
2) "Too Many Hands"
3) "Hollywood Waltz"
4) "Journey of the Sorcerer"
Side Two
1) "Lyin' Eyes"
2) "Take It to the Limit"
3) "Visions"
4) "After the Thrill Is Gone"
5) "I Wish You Peace"
Subscribe to 96.1 The Eagle on
[via Wikipedia]