Watch Chicago With The Utica Symphony Orchestra At The Stanley
Despite the fact that it was a 'school night' and that I had to get up just a couple hours later for this morning show, I decided heck. I'm gonna go see one of the most iconic bands of all time… Chicago!! And what a treat that our very own Utica Symphony Orchestra backed them up too!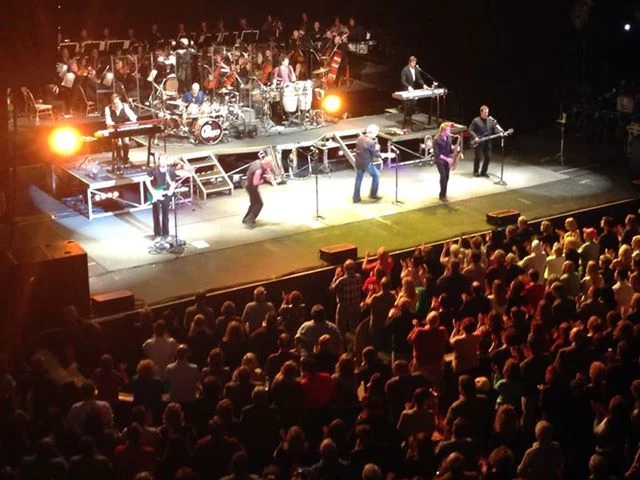 I'm always playing onstage myself, so it's not every day that I get a chance to actually be IN the seats, so it was a great feeling to let the masters in Chicago (some of whom have been at it for 35 years) work their magic on me and 3,000 other audience members with the Utica Symphony Orchestra's sweeping strings. I haven't seen the orchestra in years and it was awesome seeing them in action once again. Not only that but Robert Lamm, the original horn section and the rest of Chicago laid down their grooves for around 2 and a half hours making my $90 loge seats even MORE worth it. Check out some video of what it looked like from my eyeballs.
I grew up listening to a couple records, cassettes (and 8-tracks) of Chicago's 34 albums, so it was pretty nuts hearing those songs right in front of me by the guys who wrote them. My parents would've flipped and I'm proud to say that out of the zillions of inspirational shows I've missed over the years, I didn't miss this one! They even debuted their new tune 'America'… Check it out below: