Boston Salvatore's Introduces Vignola Cherry Pizza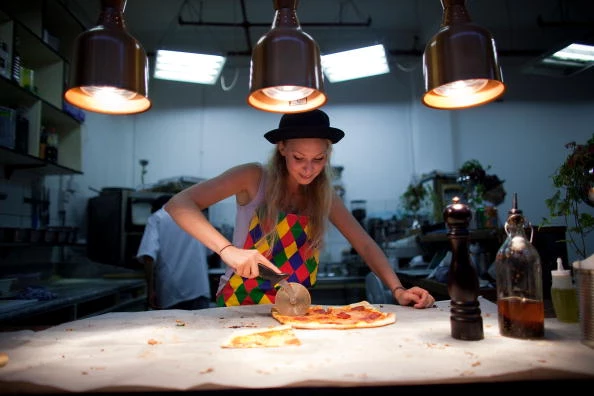 Have you heard that October is National Pizza Month. The people of America eat around 350 slices of pizza each second, or 100 acres per day. But I bet you've never had a slice like this. At Boston's Salvatore's pizzeria, you'll need to show I.D. when ordering their new "Vignola Cherry Pizza ". Why you ask? These pies packed with enough alcohol to require the eater to be of legal drinking age.
The Vignola Cherry Pizza is topped with mozzarella, gorgonzola, prosciutto, orange blossom honey and Italian cherries soaked in raspberry vodka. If you're looking to get drunk of this pizza, think again. A Salvatore's employee Chick Barbato told local news channel WCVB that you'd have to eat two to three pizzas worth before you get a buzz.
The chain's corporate chef, Victor Paone, explained to the Boston Herald that the recipe was the product of a series of experiments with cherry pizza. When the dried cherries proved too touch, they tried rehydrating them in liquor:

"We realized that it was a great pizza, but the alcohol content was too high, so we came up with the idea of having a 21-plus pizza," Paone said, noting the alcohol didn't "cook off" in the oven. "You don't get that blast of alcohol where it's too much, but you can definitely taste (it)."
Have you ever tried eating vodka soaked cherries? This author can tell you that they are amazing. However, on a pizza I'd have to argue saying it may be gross.
[via Huffington Post]