'Adirondack Ice Bowl' This Weekend At Fourth Lake, Inlet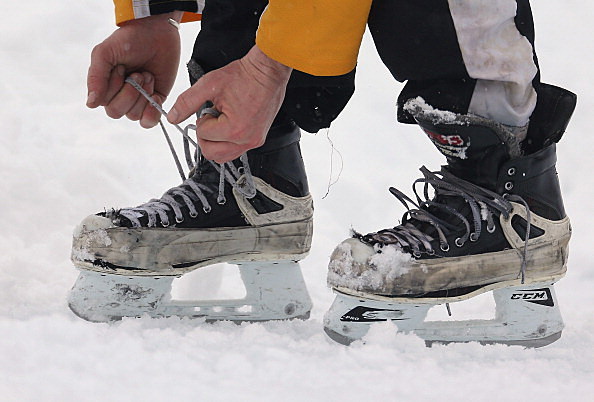 If you love hockey and the great outdoors, head to the "Adirondack Ice Bowl Pond Hockey Festival"this weekend in Inlet. For hockey purists, that's the way the sport used to be played…outside! Check out the details.
This is an event that hockey fans and players look forward to every year. According to adirondackicebowl.com:
"Tournament Weekend January 24-26, 2014

4th Lake, Inlet NY

Woods Inn

presented by Hamilton Orthopaedic Surgery & Sports Medicine

Tucked in between the hills and evergreens of upstate New York, the Adirondack Ice Bowl provides hockey enthusiasts a rare opportunity to play the game on a natural surface in the heart of the Adirondack Park. The official pond hockey boards allow for a competitive pace of play, and ensure the puck spends more time on the playing surface than the surrounding snow banks.

Although there aren't any goalies, goals are no easy dump-in at the Ice Bowl. The AIB's custom pond hockey goals make players work for each goal just as they would in a real game. Fan Shootouts between games also give spectators an opportunity to shoot on the AIB goals for free merchandise and other prizes.

The tournament's featured events are the championship games played Saturday night under the lights."
For a complete schedule of events, go to adirondackicebowl.com.
Want to See Outdoor Pro Hockey on us?